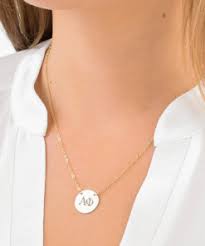 Many little girls dream about becoming singers, actresses, and dancers since their childhood. They spend a lot of time acting in front of a mirror as in a movie, they imagine a wonderful life with shining jewels and photographers waiting for them. Also, little girls love dreaming about wearing sophisticated, elegant dresses just like all princesses.
The World's Most Liked Jewelry Brands By Hollywood's Stars
In fact, the allure and charming elegance of all celebrities is deeply inspiring and not only for little girls. Teenagers and women do also wish they could afford that pair of sunglasses or that golden bracelet as their favorite celebrity.
Do you think their lifestyle is too far away from your possibilities? Probably, you are right: you won't live a life running away from paparazzi, you won't get invitations to an Oscar night, or you won't have to sign millions of autographs. But you may afford one of their spectacular jewels, at least once in a lifetime, for your most important day or just to celebrate an important occasion.
Before you run to visit a jewelry shop, make sure you already have a clue of what you want to see and try there. Are you looking for a watch? Or would you like to buy a new ring? Maybe a couple of diamond earrings would fit you better. Just to clear out your ideas, check our list of the most prestigious jewelry brands liked by Hollywood's most popular stars. Then, all you have to do is to look for their jewel online and see its price and features. When you feel sure about what jewel you want to buy, you are ready to go shopping!
Palladium
This is Pamela Anderson's favorite jewelry brand. She currently wears a Palladium ring and a Palladium handwoven chain necklace. She was also seen playing in a Las Vegas casino and she wore a very nice-looking bracelet. Her love for Palladium jewels seems to go far beyond: Pamela has recently decided to promote this brand, although she doesn't love jewelry too much, she loves Palladium's silver and platinum. Are you looking for more celebrities who love to gamble wearing the world's most expensive jewels? Just check our link for more.

Bulgari
The Italian jewelry brand is one of the most beloved names in the field of precious stones and luxury jewelry. Bulgari is a classic choice for those who love high-quality manufacturing, hand-made craftmanship, and that timeless appeal that only this jewelry brand can give its items. Rihanna, Lady Kitty Spencer (niece of Princess Diana), Laura Harrier, and other top Hollywood stars can't live without wearing one of their precious Bulgari items. It would actually be impossible!

Cartier
This brand has a pretty old history back to the times when it served the English court with its high-class jewels. It is now one of the world's most expensive and elegant jewelry brands. Probably, one of the most famous additions to the beautiful collection of Cartier jewels is the Juste Un Clou bracelet worn by Kristine Stewart, Reese Witherspoon, and other celebrities. If you want to embellish a cocktail dress as they did with a Cartier jewel, choose the Juste Un Clou bracelet to be shiny, elegant, and classy.

Van Cleef & Arpels
Van Cleef & Arpels is a piece of history in the industry of watch and jewelry manufacturing. This brand makes also great perfumes, too. Without a doubt, the brand is an icon for all those who have a special affinity with high-class jewelry and it doesn't shock anyone that Van Cleef & Arpels has been around for more than 100 years with its jewelry collections. Just consider that Elizabeth Taylor wears an 8,25 carat-ruby ring designed by this brand. Reece Witherspoon and Mariah Carey also love wearing jewels crafted by Van Cleef & Arpels.

Damiani
When it comes to elegance and charm, Italian jewelry brand Damiani is one of the biggest names to check. Its earrings are just intricated and modern-styled, easy to match with a variety of clothing fashion styles. Fine hand-craftsmanship and classy design are the two winning ingredients of Damiani's formula. Brad Pitt, Jennifer Aniston, Gwyneth Paltrow, and other Hollywood celebrities already discovered the special appeal of Damiani jewels.

De Grisogono
Again, another Italian prestigious jewelry brand. Although De Grisogono isn't as famous as Bulgari, it's largely appreciated by many Hollywood celebrities for its colorful and lively design, beautiful gem shapes, silhouettes, and fine craftsmanship. Look at Elsa Hosk's photos on the Cannes red carpet: you'll see that she was wearing a pair of stunning earrings by De Grisogono. Other celebrities who also like De Grisogono's collection are Hailey Baldwin Bieber, Jordan Dunn, and Karlie Kloss.
Celebrities are surely the most popular people on earth that can own a lot of expensive jewels. Their passion for jewelry brings them to promote various collections and even to decide to come up with their own jewelry brand, so stay tuned to see what's coming next.